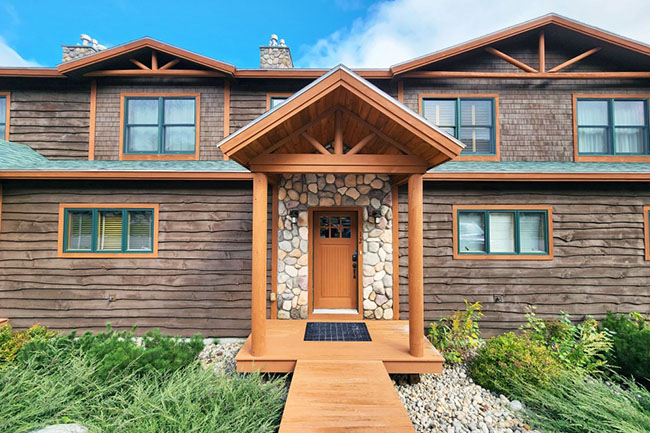 Rental Management
The most successful Owners choose Connecting Rentals of Bethel as their greatest asset and first line of defense in the vacation rental marketplace of 2021.
Established in 1994, Connecting Rentals of Bethel is Bethel, Maine's first full-service rental management company. Today, we continue to be the alternative lodging market leader in the Sunday River area, providing diversified rental solutions and a full suite of services to maximize cash flow year-round for property Owners.
View rates
Even Owners with rental experience will find added value from our program. We address the shortcomings of DIY solutions like Airbnb and Vrbo, whose platforms fail in critical areas such as allowing for proper screening, mitigating false guest claims, mitigating review blackmail, providing proper recourse for damage, developing strategic pricing based on real local market data and historical trends vs. AI pricing software, and offering secure leasing options for extended stays that cannot be terminated at the click of a button.
Nobody knows vacation rentals like Connecting Rentals of Bethel, and our flexible rental management program will ensure that you are getting the most from your hard-earned investment. We are proud to offer the following comprehensive set of services to assist you in generating income from your property:
Listing & Booking
Connectingbethel.com listing
Airbnb listing management
Vrbo listing management
Strategic pricing
Inquiry reception
Guest screening
Payments & deposits
Leasing
Property showings
Tenant screening
Lease preparation
Collection & disbursement of securities
Collection & disbursement of rent
Walkthrough inspections
Housekeeping
Professional cleaning
Consumables management

- Toilet paper & paper towel
- Hand soap
- Dish soap
- Trash bags
- Laundry detergent
- Household cleaners
Maintenance
Yard care
Snow removal
Pool and hot tub care
Trash removal
Carpet cleaning
Home improvements
Repairs
Additional Services
Liason for service providers
Delivery pickup & reception
Guest relocation for emergencies
Agent on call for emergencies
Property check-ups
Purchase evaluations
Rates
Winter short term: 25%
Winter seasonal: 20%
Spring, Summer, & Fall: 20%
Long term: 1st month rent + 10% monthly
Long term (you manage): 1st month rent
We will match any competitor rate